Over 300 neighbors of the Midtown Lake Street community gathered at the shared street parklet on East 29th Street and Bloomington Avenue for a block party and Eat for Equity dinner on Saturday, September 23.
The block party was a culmination of the 29th Street Shared Street Demonstration, a project that has been underway since the spring. Midtown-Phillips neighbors have been involved throughout the planning and shared street elements installation process, and the block party offered an opportunity to come together and celebrate the shared progress.
Slideshow: 29th Street Shared Street Block Party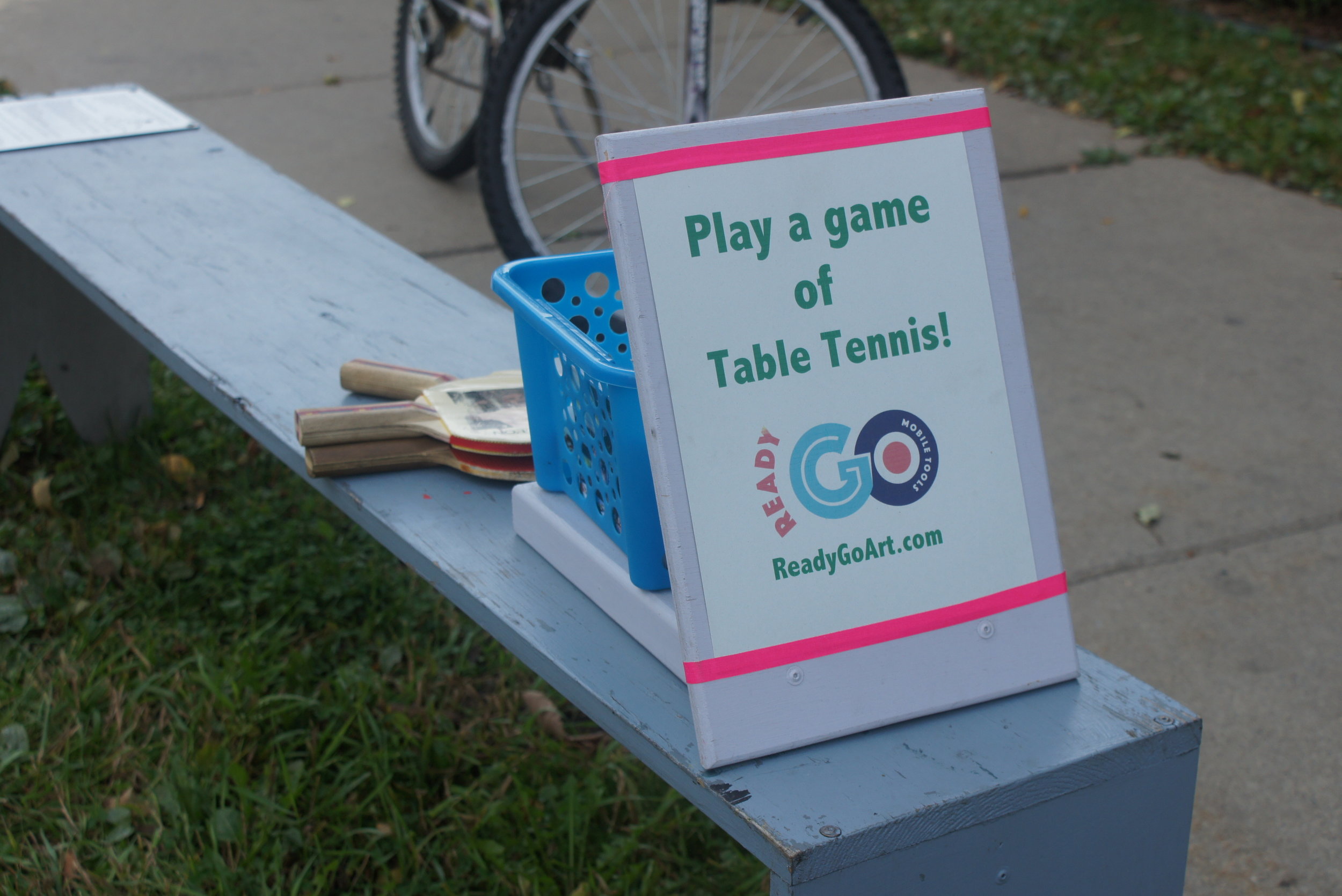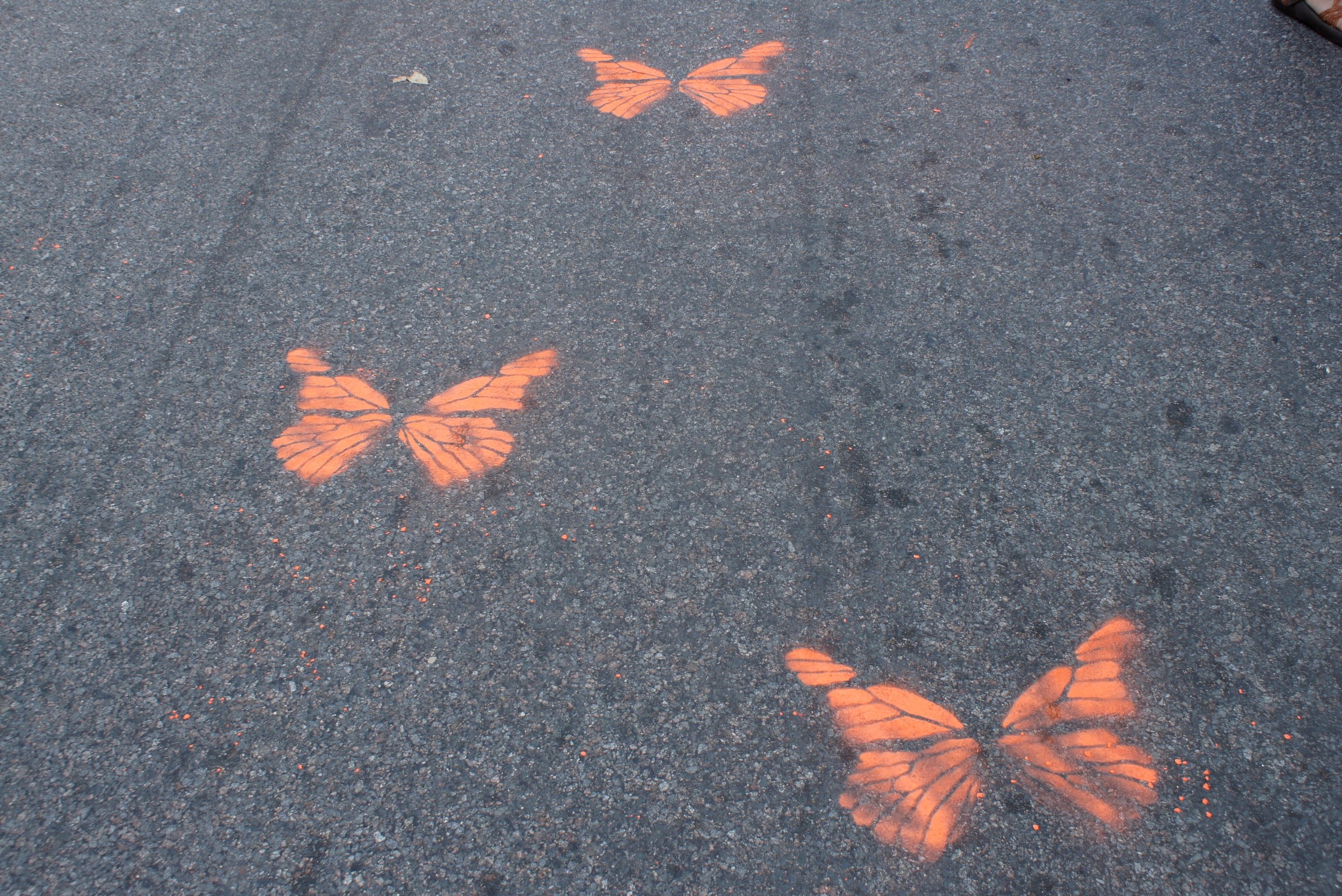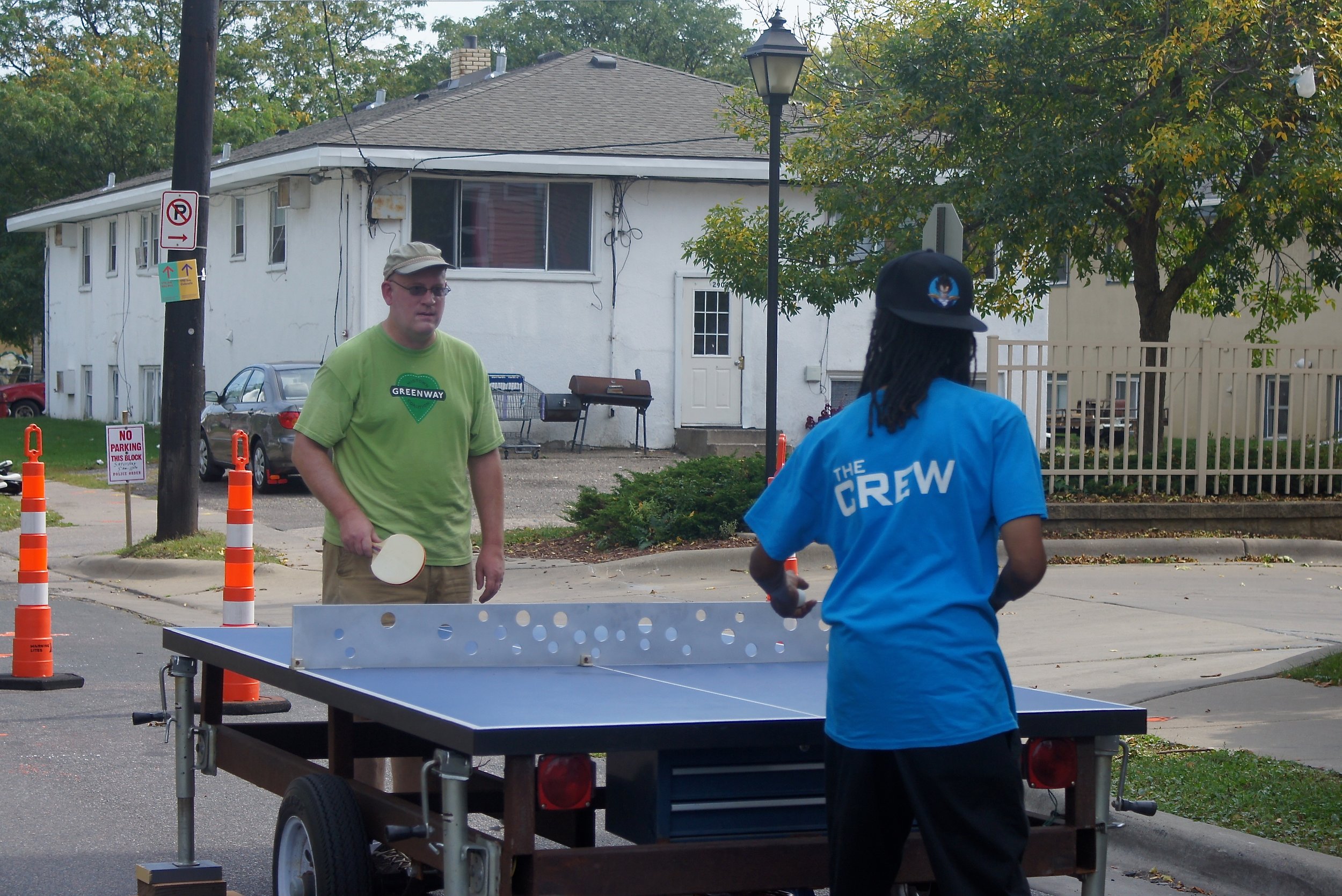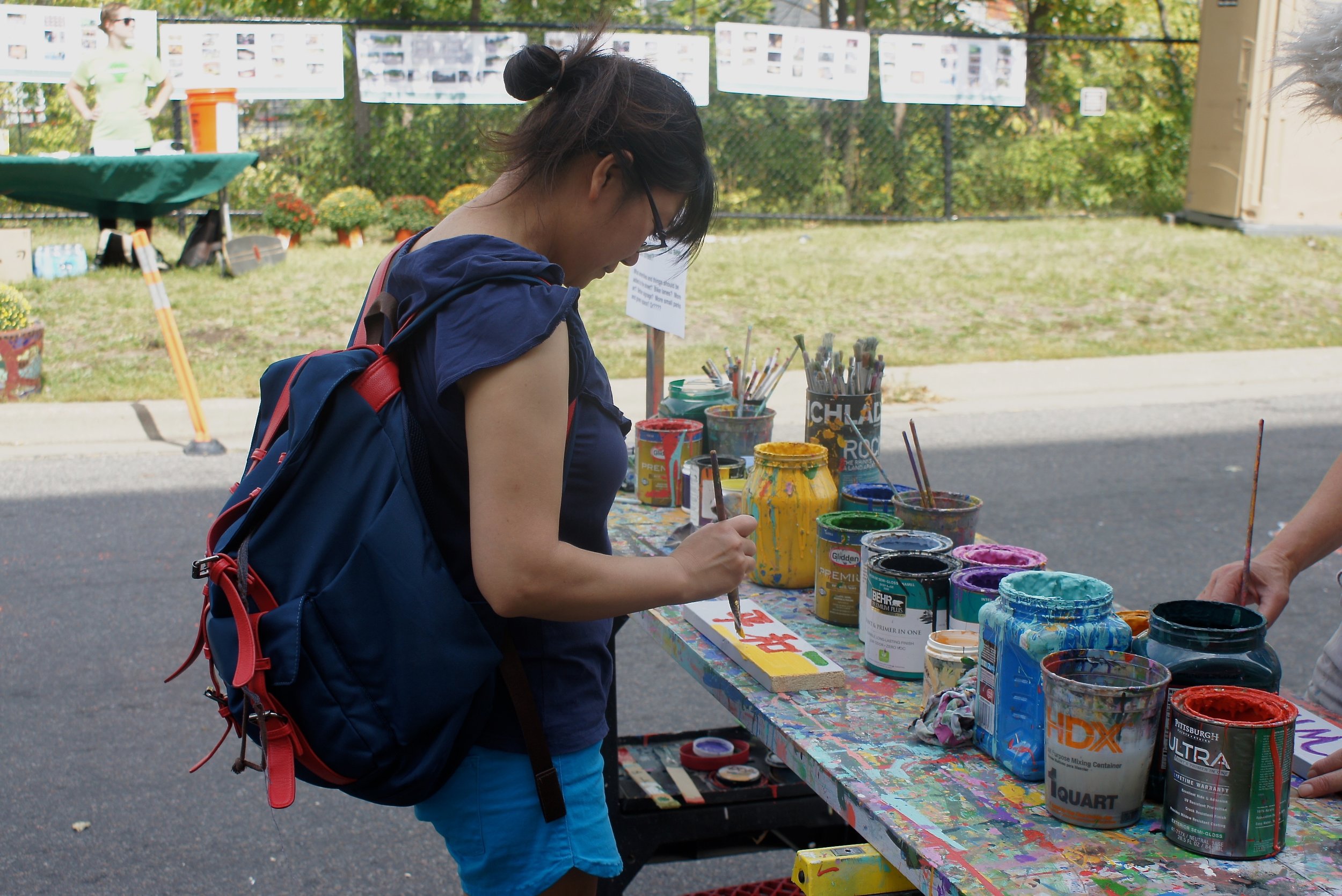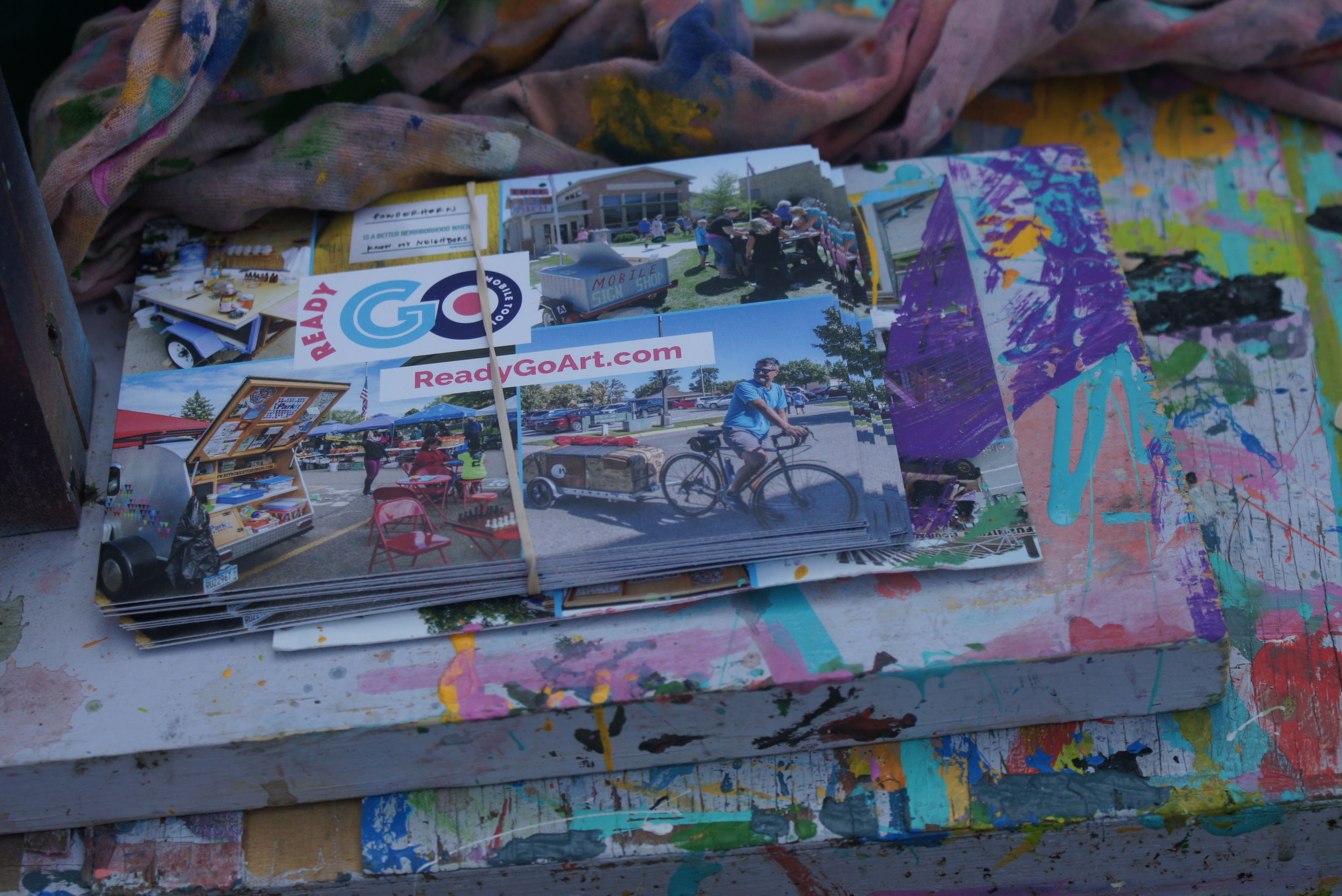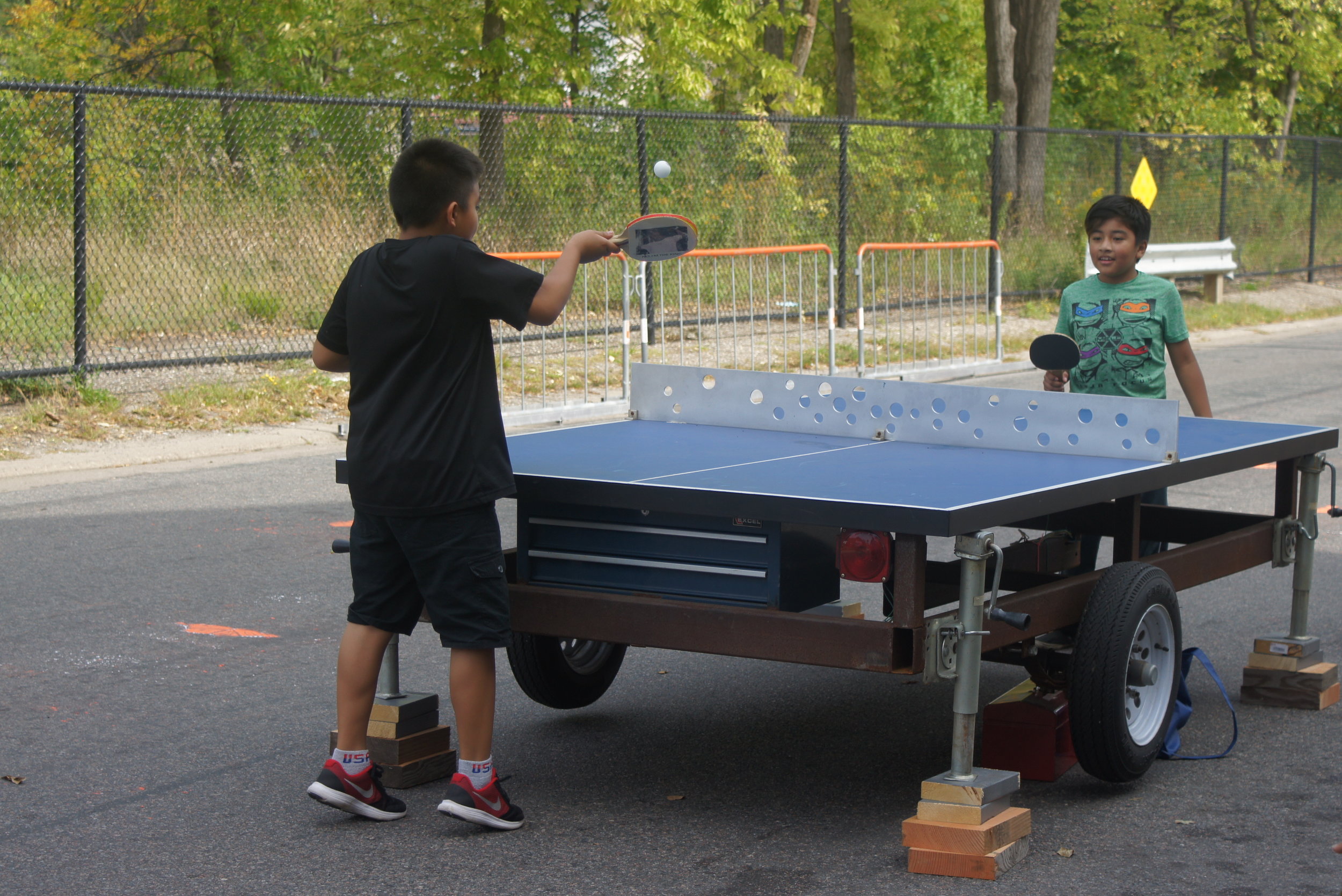 "We looked to neighbors to help us shape this space," noted Soren Jensen, Director of the Midtown Greenway Coalition. "We've created a parklet, built a picnic table, and made planters to decorate. We held multiple community meetings, wanting our friends and neighbors to help shape a space they would live in. We've all helped create this."
Loulou Sweet and Savory gave out free peanut butter and salted caramel Thai rolled ice cream courtesy of the Midtown Greenway Coalition while children and adults explored the different elements of the 29th Street Shared Street Demonstration.
Community members helped plant native flower gardens near the bump-outs on East 29th Street and 17th Avenue, while kids and adults alike enjoyed playing table tennis, bags, chess, and basketball.
Local artist Tim Blighton arrived at 8 a.m. with his daughter, creating sidewalk chalk art throughout the neighborhood. Residents created their own sidewalk art, adding butterflies and plants down the street.
Community members also had the opportunity to paint a carved wood sign from Ready Go's Mobile Sign Shop signifying what they would like to see on 29th Street. Some of the suggestions included wildflowers, butterfly gardens, gathering places, and even a pool. "This is a great idea," commented a neighbor who stopped by to see what was going on. "I love that the community is coming together to express their needs and share their ideas for the neighborhood."
Others shared their vision for the space using a visual picture board tool created for previous community meetings. The picture boards offer countless options for features, events, and elements of a shared street. People put colored dots on the features that they liked, enabling the planning committee get feedback on what is wanted and needed in the area.
The 29th Street Shared Street Demonstration will continue until October 15th. Community members can provide feedback on the demonstration by calling 311 or taking a short survey from the Midtown Greenway Coalition.
If the Greenway Coalition receives positive feedback, they will work with the City of Minneapolis and elected officials to try to make the changes along the section of East 29th Street permanent, and extend these features to Cedar Avenue on one end and to the Midtown Global Market on the other.
During the evening of the block party, the 29th Street Shared Street Demonstration hosted an Eat for Equity dinner. The hispanic-themed dinner brought together more than 60 neighbors and friends who took part an abundant community feast. Eat for Equity Executive Director and Co-founder Emily Torgrimson organized the block party's event, and said to those gathered, "Eat for Equity is designed to help communities. We buy almost all our food locally. We work hard to support women and minority-owned businesses, so that the money we do spend is going back into the community. We want to support communities and neighborhoods like yours."
All proceeds from the meal supported the 29th Street Shared Street Demonstration and the Midtown Greenway Coalition. "When we came together to plan this shared street, we came with the intention of making the neighborhood safer," said Jensen. "We all want to see less crime. We want to make this a livable community space, like it's become tonight, having dinner in the street."
Jensen also highlighted one of the most community-driven elements of the project.
"Over and over, through all community meetings, we heard that people wanted a basketball hoop. With no basketball courts in the area, kids haven't had a chance to do one of the activities they love most. So, we're donating the basketball hoop we have here tonight to this space."
Jensen's announcement was met with applause, capping a great day on 29th Street.